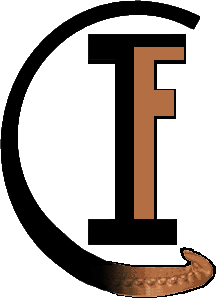 IFC HISTORY & ARCHIVE & PICTURES & VIDEOS
Pictures from IFC's Revival (2018—this year)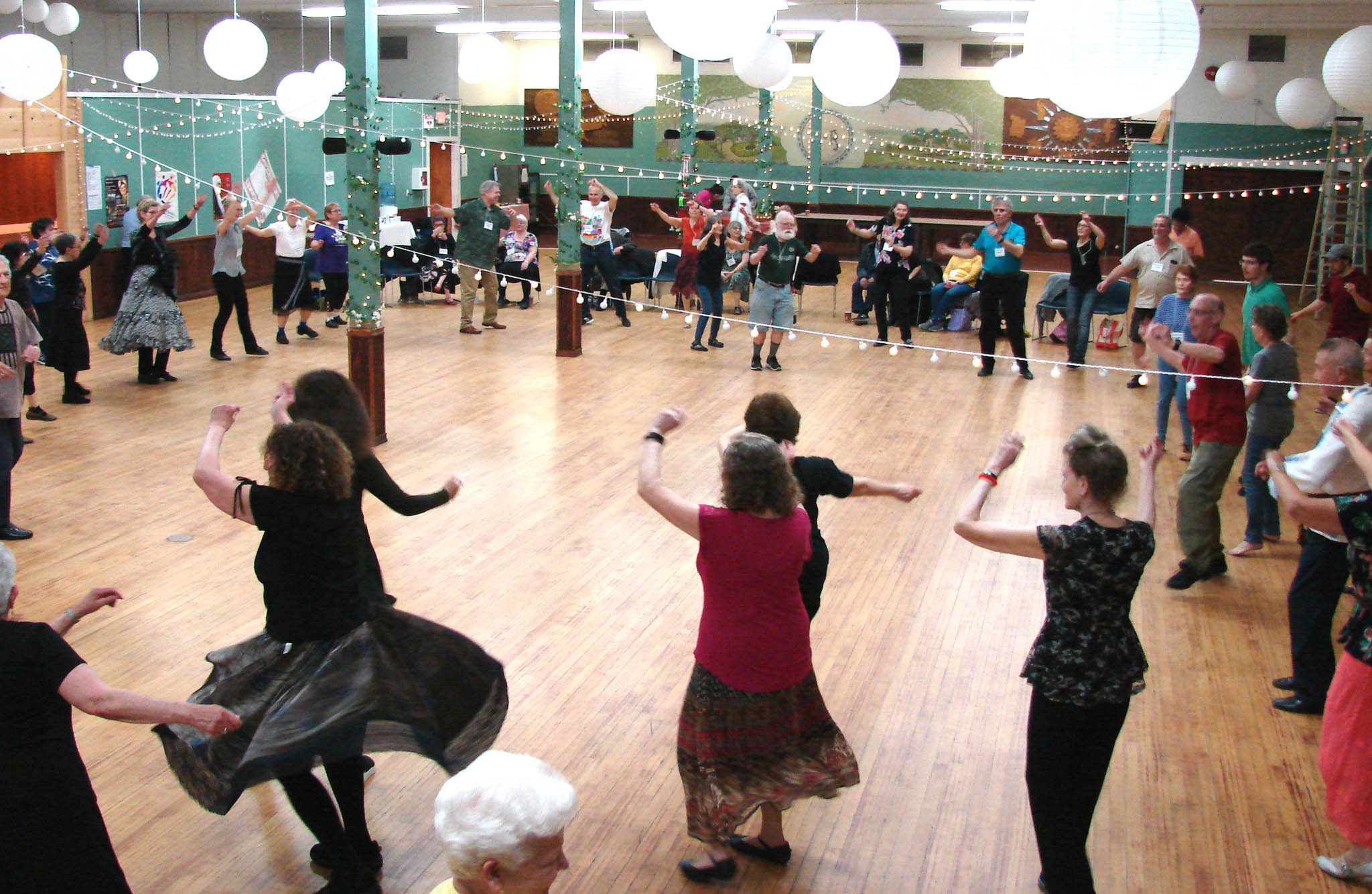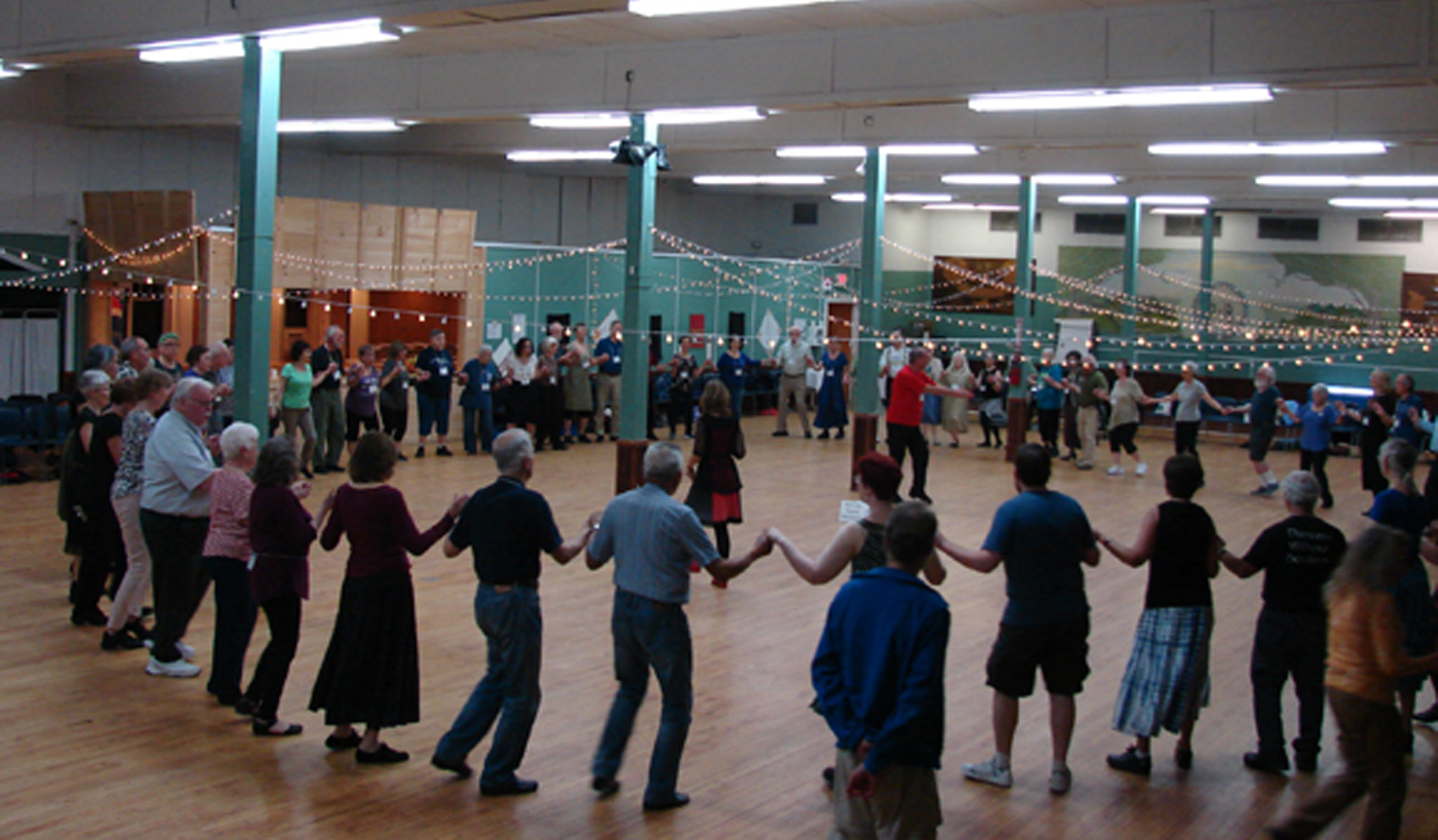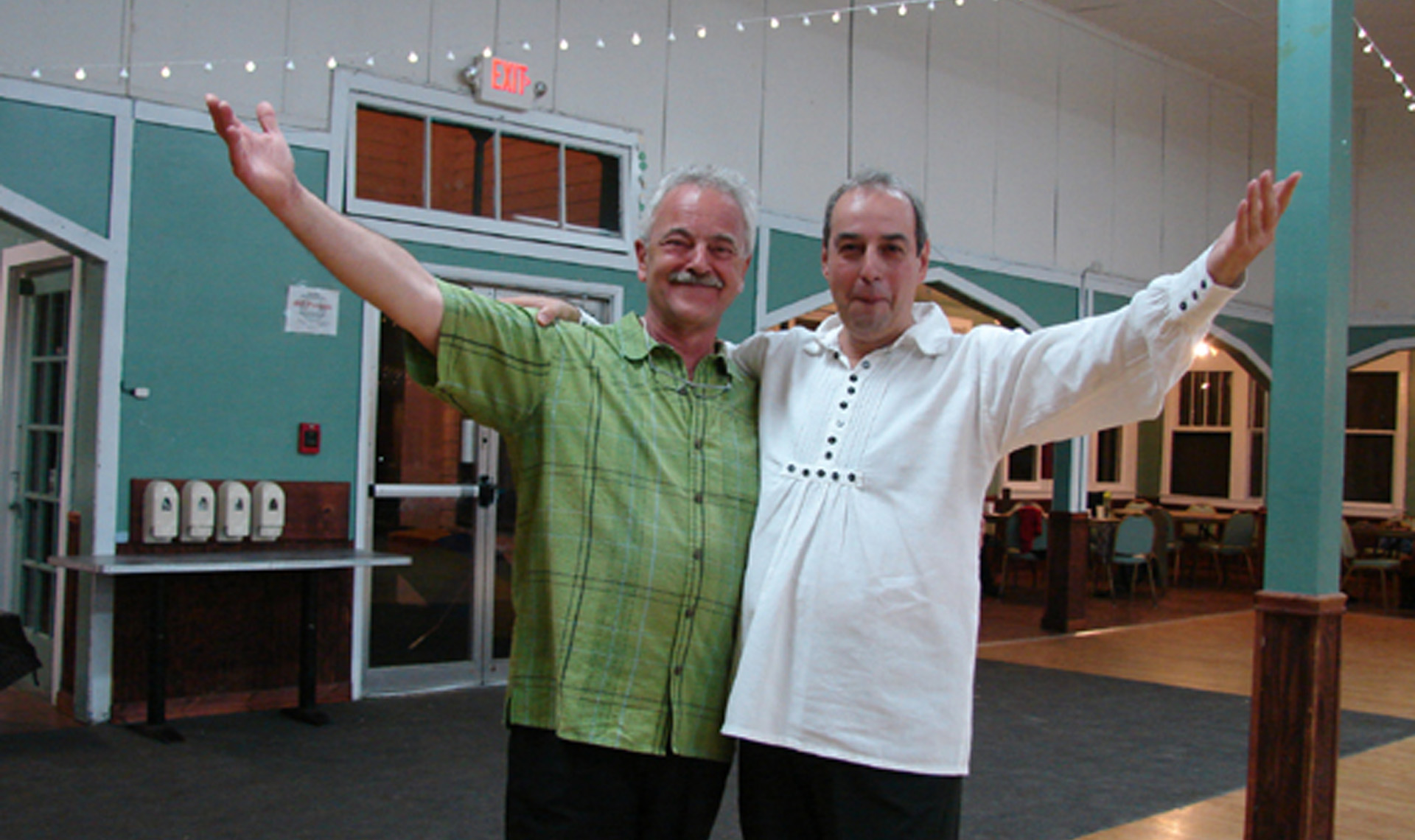 IFC Videos
Some dances taught at IFC

Debka Li'el ('18)
So Baltiskava (4 Figs) ('18)
So Baltiskava (5 Figs, shown at MFD) ('18)

IFC History
What does IFC stand for?
International Folkdance Camp, Moshe Eskayo's surprisingly unpretentious name for his folkdance camps in the New York tri-state area.
When did they start?
The first one was in 1972. Those first camps were 10 days! We've posted Guy Haskell's memorabilia collection from the earliest days. The restarted IFCs ("IFC Reunions") began in 2005, through 2013. We are thrilled to be leading the revival of IFC, started in 2018, to honor Moshe's contributions to the folk dance world.
Israeli Dance Camps
After running International camps, Moshe started annual and semiannual Israeli folkdance camps in 1979. These were called simply Hora, then later, Hora Shalom (1981), Winter Folkdance Festival (Dec. 1985), Hora Keff (starting in Dec. 1989 as the "5th Winter Folkdance Festival – Hora Keff"), and Sababa (1998 or 1999). His final Israeli camp ("SababaKeff") was 2011.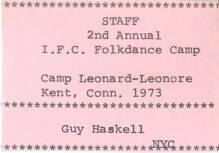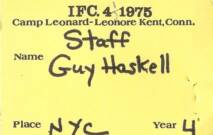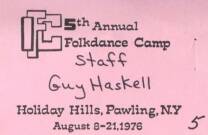 The Shoemaker
The Shoemaker, Moshe's hilarious hit skit, was a perennial favorite at Moshe's dance camps – always confounding new teachers who'd never seen it. Some videos of the acts are on YouTube:
Tell me about Moshe
Moshe Eskayo was born in 1931 in Jerusalem, came to the US in 1961, and returned to Israel in 2020. His career, spanning a remarkable six decades, is sparkled with some of the most finely crafted choreographies in Israeli dancing. Some of his first dances were Ha'ir Be'afor, Al Gemali, Ma Avarech and the ever-popular Sapari. Other favorites still actively done are Dror Yikra, Shir Hachatuna, Bakramim, Ilu Tzipurim, Ramot, Debka Gid and Liya.
Moshe was always interested in the rhythms and modes of international music (eg, the 7/8 rhythms of Re'ach Tapuach), as well as neighboring countries in the Middle East – he was one of the first Israeli choreographers to embrace Arabic music in his choreographies (i.e. Yalal Hawa, Holech Uva and Tagidi).
Moshe is unique in naming so many dances after people around him: his family (Tfilat Michal, Debka Irit, Debka Li'el, Chanita, Liya) and close friends (Rikud Eileen, Debka Allon, Debka Simonne, Debka Ariel, Liat Li Liat, Debka Chayim, Debka Larden) and even "storied" body parts (Debka Gid: ask someone!).
He was also unique in running dance camps for both the Israeli and International dance communities. As noted above, the Israeli camps were Hora Shalom, Hora Keff and Sababa, and the International camps were simply called IFC. No other Israeli choreographer had his feet, so to speak, in both the International and Israeli worlds. (He was inspired to start an International camp on the East Coast after visiting Stockton FolkDance camp.)
Sadot
Sadot Israeli Dancers was one of two Israeli folkdance troupes Moshe directed, the other being Eilat, which was the senior group. Sadot performed from 1969 to (at least) 1974.
The only picture Guy had is an out-of-focus photo shoot for publicity:
Back: Mike Rosenbaum, Guy Haskell, Fred Pearson, Danny Ross, Antonio LaGreca;
Front: Debbie Glass, Debbie Cohen, Miriam Miron, Susie Siegel, Ronnie Katzenstein, Allison (Goldstien?)
Click for a list of Sadot's performances
Sadot performed on The Mike Douglas Show on May 24, 1971 – music performed by Moshe Eskayo and Shlomo Shai. Click either picture to watch the segment:
New York World's Fair
Just 3 years after arriving in the US, Moshe became the director of the Israel pavillion at the 1964 World's Fair. He taught dances to groups of visitors. It helped people enjoy Israel's culture and promoted a positive view of Israel.
Dance Interview
A very nice interview with Moshe about his life with dance: Click here
Video Tribute
A video tribute to Moshe's life, creativity and cleverness was assembled by Karen Kaplan. Click either picture to watch: