IFC's SPECIAL 2019 GUEST TEACHERS
Three of the best choreographers you'll see anywhere
We are excited to continue our IFC Revival with the following teachers:
Jaap Leegwater
Jaap is well-known for his enthusiasm, style, humor and energy. He was one of the first foreigners invited to Bulgaria's choreographer schools in Sofia and Plovdiv. His most popular dances include Karamfil, Melnik, Dobrudžanska Pandela, Krajdunavsko Horo and Vlaško. He presents dances clearly, often accompanied by his own flute playing. Jaap's personality and joy for dancing is exceptional.
Israel Yakovee
Born in Rehovot into a traditional Yemenite family, Israel's dances show a deep connection and respect for Yemenite tradition and culture. He has taught all over the world, performing with several famous troupes, and cofounded dance camps on both coasts. Some of his most loved dances include Agadelcha, Achot Lanu K'tana and Shuf‑ni. For IFC, he will exclusively teach Yemenite dances.
And of course, Moshe Eskayo!
"Shalosh!"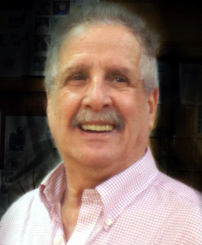 And of course, Moshe Eskayo!
"Shalosh!"
As founder of the original IFC, Moshe's dances will also be taught. Read Moshe Eskayo's bio.
Our band: The incredible MerakKef Express
We are thrilled that Saturday night's party will have the additional excitement of the amazing band MerakKef Express, some of the best folkdance musicians on the East Coast. They will play lots of folkdance favorites as well as some of the teachers' new dances. Come hear folkdance music played live, and played well!
We are excited to continue IFC's revival! We hope you will join us for a simply wonderful weekend.
Murray and Randi Spiegel
Joan Hantman