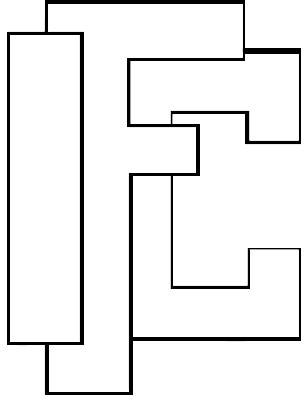 REGISTRATION DETAILS - CLOSED NOW!
Reserve now!
Reservations for IFC-NY are now open! Send a deposit to reserve your space for this fun dance camp.
Pricing: Double rooms are $390 for the weekend (per person), and private rooms are $490. To save your spot, mail your reservation form with $100 per person (refundable until March 1). A whole weekend of dancing including 6 delicious meals, 3 sets of amazing teachers, dance workshops, all-request dance parties, with live music "imported" from Boston.
Discount: Pay by March 15 2018, and you earn a discount – take off $50 per person!! If you wait until Apr 20, you'll pay full price.
"Wow, this is cheap!" – Yes, we're doing this as a labor of love, and intend to run the camp as a non-profit for you, the friendly folkdance community.
On your reservation form, indicate your primary dance group – the one you most regularly dance with. This detail will be used for the special promotion:
Special Promotional Offer
But wait, there's more! Bring a few folks from your group, and you all get a discount. When 5 or more from the same folkdance group attend IFC-NY, everyone in the group is refunded 10% of their registration fees! Talk it up with your group – encourage them to come, and everyone benefits.
The Legal Fine Print
Group discounts will be sent after the Final Payment Deadline. We'll send you a check to the address listed on your reservation form at that time. Offer only good in the USA. Group attendance totals do not include camp organizers. No other coupons may be combined with this promotion. Valid only at participating locations and is subject to the terms of this agreement to the maximum extent allowed by law. Not responsible for traffic conditions, acts of God and Moshe. Your mileage may be determined by road conditions, speed, and the authenticity of ethnic music in your car player.
Reservation Form
Reserve your space! Fill out this reservation form:

Here's a preliminary schedule:

Our Address
Mail reservation form and checks (payable to Murray Spiegel) to:
IFC-NY
48 Roosevelt St
Roseland, NJ 07068
Do it today! See you at IFC-NY!